Here at the Forest we've been lucky enough to join up with Lewes New School (LNS) and host six exceptionally enthusiastic and vibrant young kids every Wednesday for 2 hours.
We've been on a journey together since early Spring, where together, we discover the wonders of diversity, the treasures Nature presents; and observed the patterns arising in Nature, pondering how Permaculture can be a tool to connect with ourselves more deeply.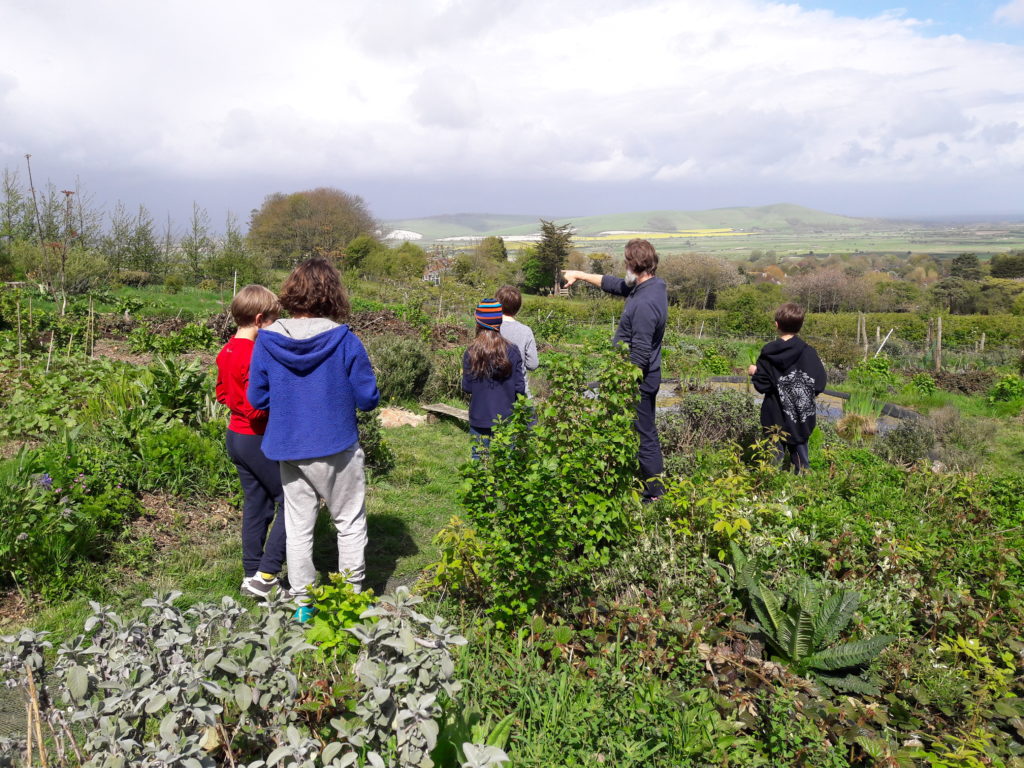 So far we have:
Gathered and nibbled budding Sorrel; learnt how to pick Nettles without getting stung; tasted the sunshine yellow Brassica flowers, mined an ocean of Bindweed, picked blossoming gems of Elderflower, made a sweet delicious Hawthorn, Elder and Rose Cordial; harvested a bounty of crystalline Ruby red strawberries, admired the marvellous pearlescent shelled Rose Chafer Beetle, made clay seed bombs and showed how bombs can be a real tool for regeneration!
This week we will be collecting the sweet violet nectar of the Forest; the precious Blackcurrant fruits.
We will be having our last session with the kids on July 11th.
I would like to share a tremendous thank you to Mandy; the headteacher of Lewes New School for her caring and supportive nature, as well as to John Cadogan Rawlinson who formed the connection at inception, your efforts are deeply appreciated.
And the greatest thank you goes to the six wonder-workers and beacons of awe – James, Jonah, Raven, Luca and Ollie – you have been a gift to share with and the energy you have brought to the space.
Until the next Adventure!